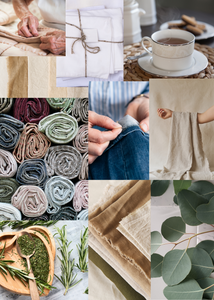 Simple. Purposeful. Sustainable.
This is something our parents knew how to do:
Authentic, slow living:  both as business owners and as individuals.

  *  Where purpose was defined simply, achieved 
      collaboratively and measured honestly.
  *  Where waste was unheard of and repurposing a
      common practice.
  *  Where inspiration  was found in nature and shared interests,
  *  Where  handcrafted design was aimed at supporting each other and sustaining local communities.

This is where I draw my motivation from.

Join me in taking small steps towards this, while we grow our communities and businesses towards more low waste, multifunctional sustainability.
Let's shop sustainably